Giorgio Leone (IT), who is on his way to becoming one of the top DJs and music producers in Taiwan, keeps it real about the best and worst of the music industry.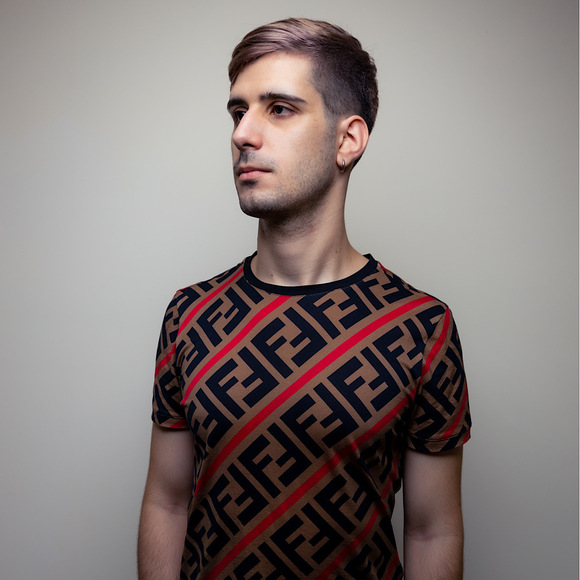 With his popularity graph moving further up, the Dj and musician Giorgio Leone (IT) now has emerged a cult figure in the field of Techno. At the same time, his "Our Muzik Records" too gets recognized as a musical group that chartered a new path in the field of recreation and creativity.
Giorgio's "Our Muzik Records" has the distinction of being the first house/techno label in Taiwan. It holds underground parties and several other events including Yellow Summer Groove. Born in the historic Italian city of Catania, Giorgio is located in Taipei, Taiwan.
At 30, Giorgio created a history of sorts by becoming a globally recognized musician and DJ. He has a vast number of fans spread across the world. He had been showing his talent in music from an early age. As he grew, his talent in Techno, Tech-House and House music further got honed.
Even as a young man, Giorgio began to visit Catania's techno scene. The rich musical heritage of Catania further helped awaken his love for music. After initial appearances in some stage shows, his desire to turn a musician started rising, leading to his becoming a global figure within a short span of time.
At musical studios in Catania, Giorgio got the opportunity to meet and interact with other musical producers, singers and DJs. Their programs psychologically propelled him to turn a DJ and Techno artist which he finally became to win the hearts of thousands of his audience.
Beginning his musical career as a disk jockey, Giorgio started writing lyrics with touch of profound human emotions and feelings and blended such lyrics into powerful music evoking massive positive applause from the audience. This, in turn, induced him to develop his own distinctive musical style.
It clicked as the audience found fresh energy and newness in such songs. Soon, his fan following started growing as they found his music marked departure from the traditional ones.
The Heartless, a single number released recently, clocked massive liking by the audience placing Giorgio at a high pedestal of music. Available on almost all musical platforms, The Heartless filled the hearts of his audience as they found the number perfectly in sync with their thinking process and emotion.
Giorgio has successfully performed for EXTRA Taiwan, Drunk Play, PONG, Triangle and Nu Zone. He is known for creating an atmosphere through his music that makes the audience totally euphoric. This is due to the reason that Giorgio most successfully portrays human emotions through his songs.
This has made him one of the most sought after performers in Taiwan and a globally acclaimed musician. He is also recognized universally for redefining techno and music by creating his own genre that has rhythms, melody and all other elements of entertainment thus making them musical bonanza for the audience.
Giorgio's "Our Muzik Records" has brought about a new wave in the realm of music in Taiwan thus placing the country in the global map of experimental music. Many new and young talents are being given the scope to show their talents through the platform of "Our Muzik Records".
Another factor that helped Giorgio's rising popularity graph is the fact that he has a wonderful knack to keep the audience engaged with his stage programs and music. Due to the flexibility of his style of presentation of music, the audiences are greatly able to connect themselves with his songs.
This is something that can be understood by the large number of his fans who follow him in the social media platform and wait eagerly for his new numbers.
Find Giorgio Leone IT on Instagram, website and Spotify.
Original Source of the original story >> Musician Giorgio Leone IT Is Having Continuous Growth In His Popularity Graph
Advertising disclosure: We may receive compensation for some of the links in our stories. Thank you for supporting LA Weekly and our advertisers.