In partnership with The Fresh Toast
It's important to check your local and state laws before considering taking medical cannabis to ensure full legal compliance while benefiting from this amazing alternative treatment.
Medical cannabis is regulated cannabis prescribed to patients suffering from a wide range of medical conditions. Unlike recreational marijuana, medical cannabis plants are meticulously cultivated and controlled to comply with health and safety regulations. This is why many people are considering using medical cannabis as an adjunct or alternative treatment to traditional medications.
But is it worth it? How can medical cannabis help patients manage the signs and symptoms of chronic and debilitating diseases? Before using, take a look at the important things you may not know about medical cannabis:
Legality of Medical Cannabis
Leaf Nation explains that cannabis is technically illegal under federal law. Still, most states have medical marijuana programs, allowing patients to legally use cannabis products from legal dispensaries for medical use.
Hence, it's best to check your local and state laws before considering taking medical cannabis to ensure full legal compliance while benefiting from this amazing alternative treatment.
Medical Cannabis Qualifying Conditions
Licensed physicians can qualify patients with certain medical conditions to get a medical marijuana card (MMJ).
While every state has a set of qualifying conditions, some diseases are approved for medical cannabis treatment, including the following:
Chronic Pain: This symptom is usually due to a debilitating medical condition. Physicians can recommend medical cannabis to patients suffering from chronic pain but aren't responding to conventional treatments, such as taking over-the-counter pain relievers, or experience side effects from non-steroidal anti-inflammatory drugs (NSAIDs) and opioids.
RELATED: Why The US Medical Marijuana Market Probably Wouldn't Allow Smoking
Severe Nausea: Medical cannabis strains with low THC levels are recommended in treating nausea.
Epilepsy: Cannabidiol (CBD) is believed to possess anticonvulsant properties. Cannabinoid, which is one of the many cannabis compounds, may help reduce seizure attacks from epileptic patients.
Neurodegenerative Diseases: The most common types include Parkinson's disease and Alzheimer's disease. A trained physician can decide if medical cannabis is suitable for the patient to slow down neurodegenerative disease progression.
Irritable Bowel Diseases (IBD): Medical cannabis is thought to manage the signs and symptoms of this autoimmune disease, preventing flare-ups.
Glaucoma: Due to tetrahydrocannabinol (THC), which is one of the active ingredients, cannabis provides relief by reducing eye pressure.
Muscle Spasms: Multiple sclerosis (MS) causes muscle spasms. Patients who don't respond to conventional medication can take medical marijuana to relieve muscle spasms. Medical cannabis may also help treat insomnia and abdominal discomfort associated with MS.
Post-Traumatic Stress Disorder (PTSD): This anxiety disorder causes sleep problems and hypervigilance. This is because medical cannabis is thought to help improve sleep and regulate anxiety.
Medical Cannabis Overdose Isn't Fatal
When a country has two or more dispensaries, there's a 17% decline in opioid-related deaths; two to three cannabis dispensaries increase correspond to a 25% decrease in opioid-related deaths.
Unlike opioid overdose, cannabis is non-lethal. The effects of excessive cannabinoids in the body may bring unpleasant experiences but incomparable to conventional pain relievers' adverse effects that cause potential respiratory shut-off.
Here are the good-to-know things about medical cannabis that explains why overdose isn't fatal: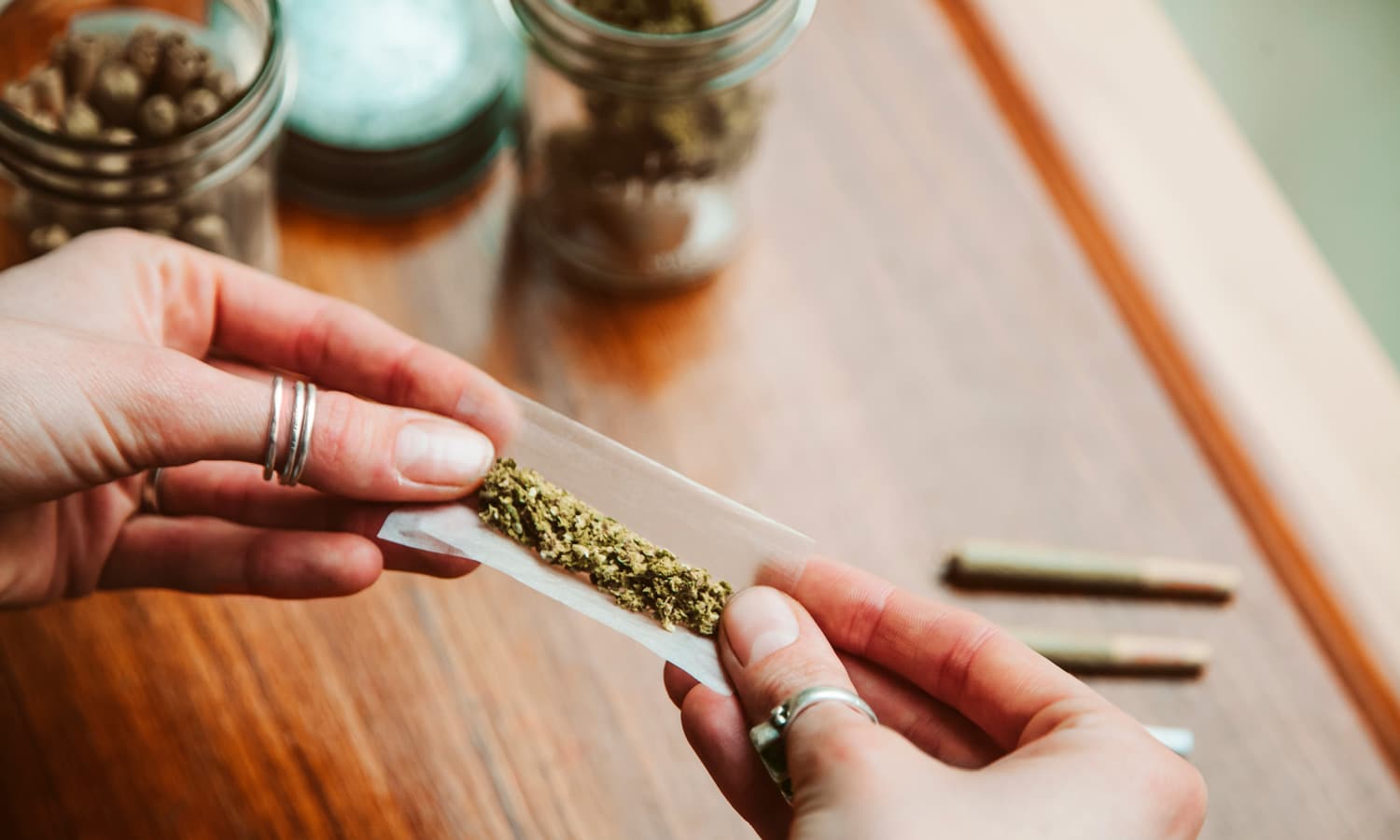 Low THC Levels: Tetrahydrocannabinol (THC) is the compound responsible for making marijuana users high. However, most medical cannabis strains used by patients are low in THC, causing minimal side effects, such as dryness of the skin, eyes, and oral mucosa, when consumed in excessive amounts.
Naturally Found In The Body: Cannabis compounds are naturally found in the body–endocannabinoids. This means that even if you don't take cannabis, your body already has cannabinoids, implying that medical cannabis is a generally safe and natural alternative to conventional medicines. Hence, adding external cannabinoids may help regulate sleep, pain perception, appetite, memory, and other body functions better.
Cannabis-Derived Drugs
Medical cannabis-derived drugs are available for prescription use. These drugs have been approved by the Food And Drug Administration (FDA) for certain signs and symptoms:
Dronabinol: It's a form of synthetically manufactured THC, which is available in pill (Marinol) and oral solution (Syndros). Marinol and Syndros help treat nausea and vomiting among cancer patients undergoing chemotherapy and improve the appetite of AIDS patients.
Nabilone: It's a synthetic cannabinoid that resembles THC's molecular structure, which is available in pill form as Cesamet. This drug is used to treat chemotherapy-induced nausea and vomiting.
Cannabidiol: Epidiolex is an FDA-approved drug extracted from medical cannabis, which is used in treating seizure disorders, such as Dravet syndrome. It contains cannabidiol (CBD), which is a non-psychoactive cannabis compound.
Medical Cannabis Consumption
Patients can consume medical cannabis in different ways, including the following:
Oral Ingestion: Patients can take pills, CBD oil, and cannabis edibles, such as cannabis-infused cookies, brownies, and smoothies.
Vaping: It involves the inhalation of cannabis vapor using vaporizers or vape devices, such as dry herb vaporizer to consume cannabis flowers or buds.
Sublingual: Patients can also take medical cannabis, like CBD oil, under the tongue. The sublingual route is a fast way to feel the effects of cannabis.
Topical Administration: Cannabis topical products, such as cannabis creams, moisturizers, lotions, balms, and salve, are applied to the skin to absorb cannabinoids.
Medical Cannabis Recommended Dosage
The standard dose of consuming cannabis varies from one state to another. For instance, one edible dose is equivalent to 10 milligrams of THC in Colorado. In Oregon, cannabis edibles should be divided into 5-milligram servings.
It's important to consult a doctor to find the best medical cannabis dosage applicable to you. For seniors, 5-milligram THC can be too high. Microdosing can help patients benefit from THC without intoxicating side effects. A good edible dose, to begin with, is 2.5-milligram THC.
Also, take note that the onset of effects of cannabis edibles takes longer (up to two hours) than smoking or vaping cannabis.
Conclusion
Now, you've learned the important things you need to know about medical cannabis. While medical cannabis is still illegal under federal law, many states have medical cannabis programs so patients can legally use the compound to treat their ailments.
The cannabis-induced fatal dose is virtually impossible. Research and development led to more discoveries of the potential therapeutic benefits of medical cannabis, resulting in the approval of cannabis-derived drugs.
Lastly, aside from oral ingestion of pills and edibles, medical cannabis also comes in topical, sublingual, and vaping consumption methods.
This article originally appeared on Cannabis.net and has been reposted with permission.
Read more on The Fresh Toast
Advertising disclosure: We may receive compensation for some of the links in our stories. Thank you for supporting LA Weekly and our advertisers.